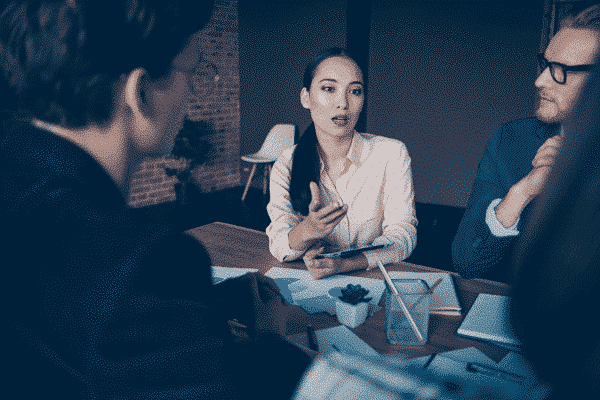 August 18th, 2019
Posted by Scott
Business Englisch, Business Englisch, Englisch kostelos lernen, Englisch lernen, Englisch Vokabeln, Tips, Unkategorisiert
0 thoughts on "Business Englisch – Verhandlungen"
Verhandlungen sind Alltag am Arbeitsplatz
Dies beginnt bereits mit der Aushandlung des Gehalts oder eines Bonusses, der Details im Arbeitsvertrag und Fristen zur Einreichung von Dokumenten und Projekten.
Es gibt Mittel und Wege, die Ihnen dabei helfen können, diese Verhandlungen für sich zu gewinnen. Zunächst sollten Sie so viele Informationen wie möglich zu Ihrem Gegenüber sammeln, sowohl über die Firma und den Beruf als auch zu Verhandlungsstrategien allgemein. Aber auch die richtigen Formulierungen und Vokabeln sind ausschlaggebend für eine erfolgreiche Verhandlung.
Die Grundlagen der Verhandlungsführung – wichtige und nützliche Phrasen
to bargain – Feilschen, die Konditionen einer Vereinbarung aushandeln, auch als Substantiv verwendbar
 Maybe you can try to bargain with him and get a better price – Versuche mit ihm zu feilschen, vielleicht macht er dir einen besseren Preis.
 I got this phone last week, it was a real bargain – Ich habe das Handy letzte Woche gekauft, es war ein echtes Schnäppchen.
The Bottom line – Unterm Strich – der wichtigste Faktor einer Verhandlung / eines Arguments
 The bottom line is, we cant go any higher with our offer than this – Unterm Strich gesagt, höher können wir mit unserem Angebot absolut nicht gehen.
The Alternative – Die Alternative – eine Lösung, die eventuell besser ist als die aktuelle
 We should take all alternatives into consideration before making a decision – wir sollten alle Alternativen in Betracht ziehen, bevor eine Entscheidung treffen
To reach consensus – Die Übereinstimmung – zu einer Einigung kommen, auch wenn es zunächst nicht danach aussah
 It took us all day but we finally reached consensus on the topic – Es hat zwar den halben Tag gedauert, aber wir stimmen endlich überein in dem Thema
Counter proposal – Der Gegenvorschlag – wenn sich Parteien nicht einigen können, hilft ein alternativer Lösungsansatz
 They accepted our counter proposal to their initial offer – Sie haben unseren Gegenvorschlag zu Ihrem ursprünglichen Angebot akzeptiert
Deadlock – Die Sackgasse – der Punkt in einer Verhandlung, an dem die Parteien sich nicht einigen können und die Verhandlung stockt
 We reached deadlock in our discussion, he just doesen´t get my point – wir haben eine Sackgasse in unserer Diskussion erreich, er versteht meine Sicht einfach nicht
Highball/ Lowball – entweder ein lächerlich hohes oder lächerlich niedriges Einstiegsangebot, das den Gegenüber dazu bringen kann, die eigene Position zu überdenken
 lowball prices are designed for 2 reasons…. to attract your attention, and to get you in the door. – Solch lächerlich niedriges Angebot dient nur zwei Zwecken, die Aufmerksamkeit zu erhalten und einen Fuß in die Tür zu bekommen.
Leverage – Das Druckmittel – etwas, dass die Verhandlung zu Ihren Gunsten beeinflusst
 The result was the loss of any possible negotiating leverage – Dadurch verlieren wir jegliches Druckmittel für die weitere Verhandlung