BUSINESS ENGLISH COACHING
for trade fairs and exhibitions
I am often approached by people, managers and employees, who realise that they are maybe not as competent as they need to be to represent their company at a trade fair. Due to this high demand, I have created a Business English coaching which will not only prepare you but also make sure you are motivated and even excited to go to the next trade fair and communicate with others in English.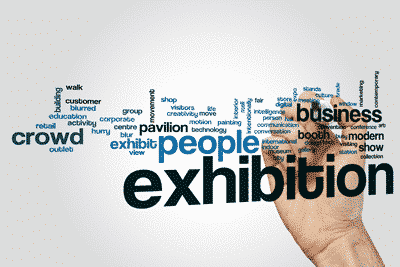 The advantage of my Business English course for Trade fairs
is that it looks at everything from planning and preparing, being at the fair and post fair activities. As well as the list below of basic skills and English language that we will look at during the coaching, we can also focus on Terminology and vocabulary that is specific to your sector and business.
The coaching comprises of the following modules:
PRE-SHOW
During this module we learn the important vocabulary connected to your stand and the equipment as well as how to invite partners to the show either by email or telephone
STAND MANAGEMENT
This part focuses on getting set up and ready for the trade fair, by looking at language to help you sort out any problems that may arise, dealing with and making complaints as well as asking for and giving directions
PRESENTING AT THE FAIR
So that you can best represent your company, product or service when it is needed, we prepare you by training the language of promoting your product or service and presentation phrases. We also practise terminology necessary to explain trends and describe charts and images.
NETWORKING
This is the part that most non-natives dread, but no need. We will practise the art of conversation especially in the area of 'talking-shop' as well as prepare you for that minefield of small talk.
Get in touch with me to arrange a meeting and let us find a coaching solution that best suits your requirements.